Where is my client information when I need to make an online payment?
Statement Number & Account Number are highlighted in yellow: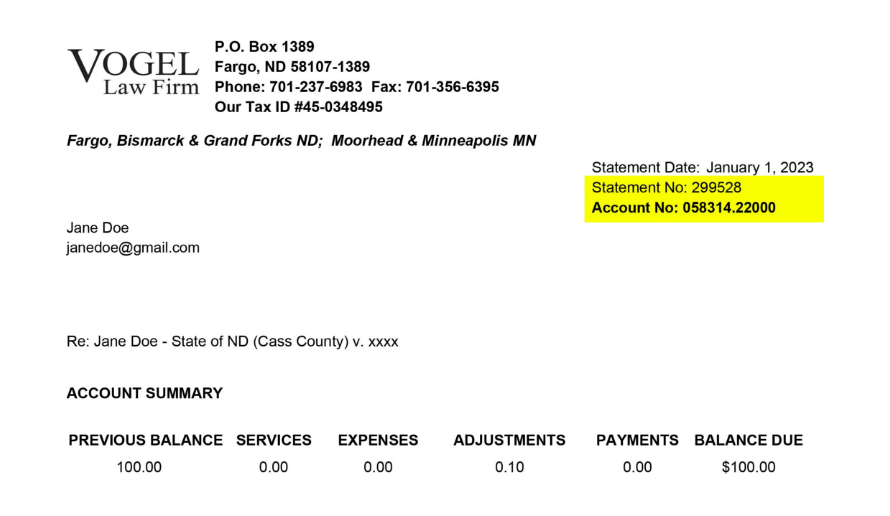 We accept credit or debit cards of VISA, MasterCard, Discover, and American Express
It takes one business day after you submit your payment to post to your account.
If the bill pay portal doesn't load, please try using Google Chrome
For billing or payment questions please call 701.237.6983 and the receptionist will direct you to a billing expert.
If you would like to pay by check, mail to mail to:
Vogel Law Firm
Attn: Accounts Receivable
P.O. Box 1389
Fargo, ND 58107