Service From Vogel Law Firm's Minnesota Location
At the Vogel Law Firm, we have the scope of a large firm and the customer service of a small firm. Over the years, our scope of practice has expanded to include personal injury, criminal defense, family law, business transactions and much more — but providing personalized, compassionate and attentive service remains central to our philosophy. Regardless of the sort of legal assistance you need, helping you reach a positive outcome is always our primary objective, and we are here to protect your best interests.
If you've been hurt by the negligence of another person, we may be able to help you make it right. We know what it takes to build a strong case for our injured clients and convince the court to hold the negligent party responsible for the cost of your injuries. Connect with one of our Moorhead personal injury lawyers if you have suffered due to any of the following:
Car Accidents
Truck Accidents
Motorcycle Accidents
Products Liability
Premises Liability
Wrongful Death
Aside from the massive toll they take on your life, serious injuries can be detrimental to your overall well-being, resulting in damages that are intangible, long-term or destructive to your quality of life. Righting such wrongs takes skillful representation by an experienced personal injury attorney. Connect with a member of our team at the Vogel Law Firm immediately following your injury and allow us to help you determine your best path forward.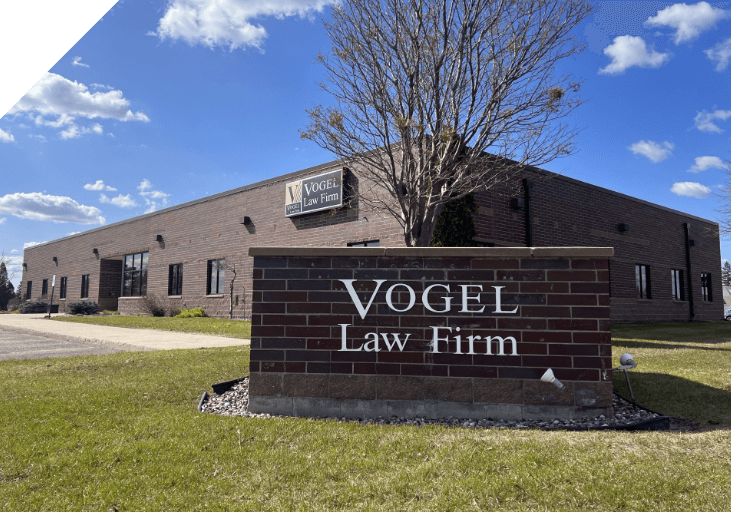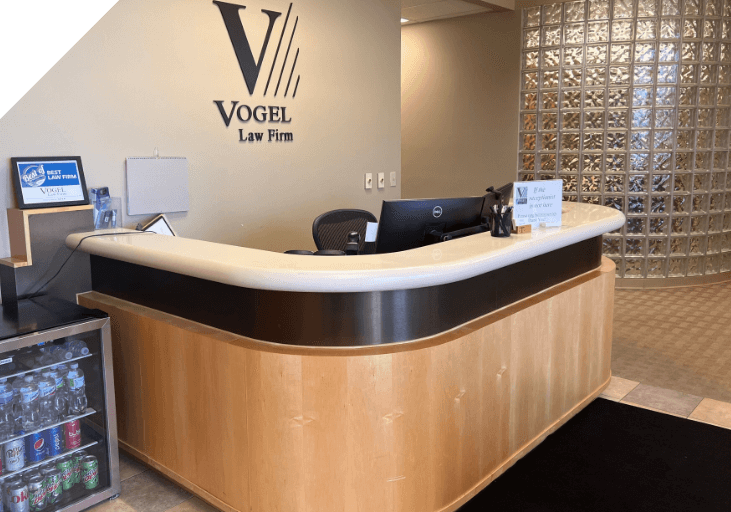 Much like a serious injury, criminal accusations have a way of turning your life upside down. An official conviction could result in jail time, fines, job loss, reduced earning potential, difficulty securing loans and other painful, long-term consequences. However, this doesn't have to be your story.
When you connect with one of our Moorhead criminal defense lawyers, you take the first step toward a more positive outcome in your case. We can advise you throughout the proceedings, plead your cause in court, and help you work toward reduced sentencing or complete charge dismissal, depending on the circumstances.
We routinely handle cases involving:
Assault
Drug Offenses
DUI/DWI
Felony Offenses
Misdemeanor
Sexual Offenses
Theft Crimes
White Collar Crimes
We proudly serve businesses and individuals in complex transactions and legal disputes such as:
Breaches of contract
Commercial real estate transactions
Commercial transactions and securities
Landlord-tenant disputes
Lender liability
Ownership disputes
Products liability conflicts
Shareholder disputes
At the Vogel Law Firm, our Moorhead business law attorneys are well-acquainted with the relevant laws and regulations that apply to your property, transactions, contracts and more, and we are prepared to help you resolve your conflict as quickly as possible.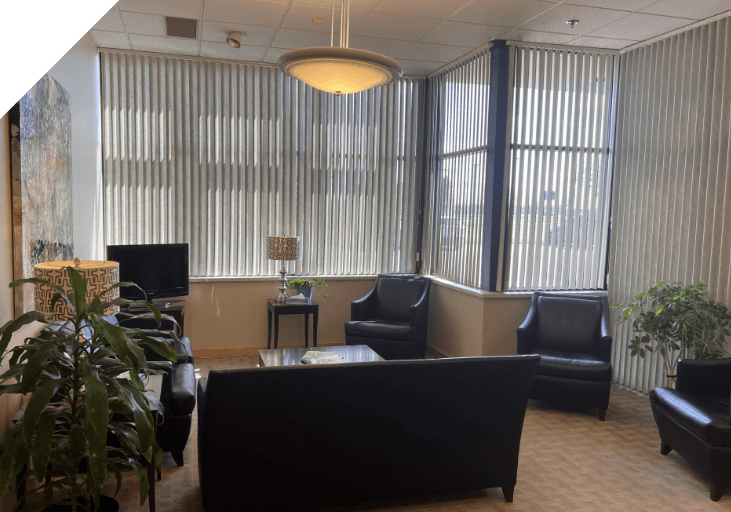 SEE ALL PRACTICE AREAS OR FIND AN ATTORNEY