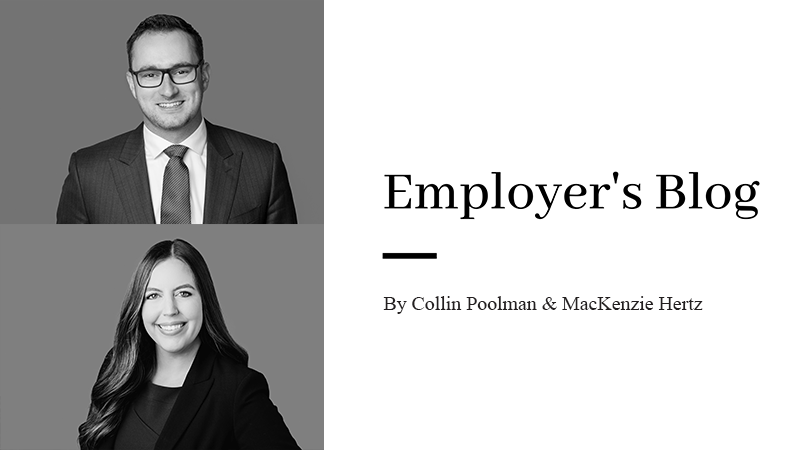 EEOC guidance on harassment in the workplace
For the first time since 1999, the Equal Employment Opportunity Commission ("EEOC") recently proposed updating its Enforcement Guidance on Harassment in the Workplace, which provides EEOC staff with direction for investigating, adjudicating, and litigating harassment claims.  The proposed Guidance places an emphasis on sexual harassment but also covers harassment based on other protected characteristics, such as race, color, national origin, religion, disability, genetic information, and age.
Although this proposed Guidance would not be legally binding if it is enacted, it nevertheless provides employers important insight into the EEOC's view on harassment issues, and courts may consider the Guidance as informative or persuasive in deciding harassment claims. It also outlines the following ways for employers to prevent and correct harassment in the workplace:
Effective Anti-Harassment Policies, which should clearly define the prohibited conduct; be disseminated and comprehensible to all workers (taking into account language barriers); and widely mandate reporting of prohibited conduct (including by supervisors) with explanation of the complaint process and anti-retaliation/confidentiality protections.
Effective Complaint Processes, which should allow for prompt and effective investigations and corrective action and protect complainants with adequate confidentiality safeguards and anti-retaliation protections. The Guidance further recommends retention of all records related to harassment complaints and investigations to allow employers to identify patterns of harassment.
Effective Training Processes, which should be regularly conducted and tailored to each workplace to describe the prohibited conduct; explain anti-harassment policies and complaint processes; provide information about employees' rights; and educate supervisors and managers about preventing, identifying, stopping, reporting, and correcting harassment.
Employers should watch for any final guidance adopted by the EEOC and recognize that the EEOC is taking a special interest in combatting unlawful harassment in the workplace.  Reach out to a member of our Vogel Law Firm Labor and Employment Team for questions about implementing effective policies and processes consistent with the proposed Guidance.
Collin Poolman, Associate // MacKenzie Hertz, Employment and Labor Law Attorney