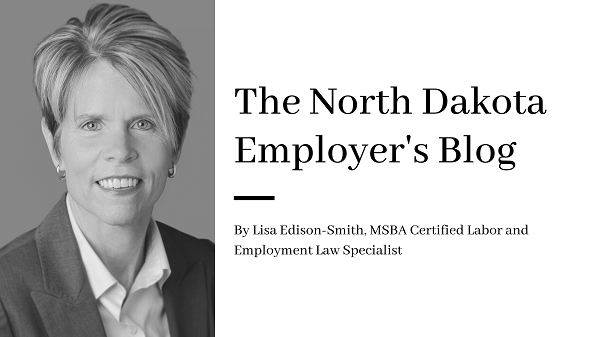 Still trying to figure out the newly issued large employer Emergency Temporary Standard (ETS) requiring COVID-19 vaccination or weekly testing issued last week? Well, a federal appeals court temporarily blocked its enforcement, at least in Mississippi, Texas, and Louisiana, causing many employers to ask "what next"?
The Fifth U.S. Circuit Court of Appeals issued a temporary stay against implementation of the emergency OSHA rule and ordered OSHA to file its brief in response to the challenge by 5:00 p.m. on November 8.  Other challenges to the mandate have been filed or are pending, including a challenge supported by North Dakota's attorney general, around the country.  What does that mean for North Dakota employers subject to the ETS?
Given the multitude of legal challenges to the mandate, it means that the ETS might be delayed or even thrown out.  But, that has not happened yet.  As a result, large employers subject to the mandate are advised to continue to prepare for the rule's requirements, including identifying unvaccinated workers, since the December 5 deadline for identifying such workers and requiring masking is fast approaching.
The Fifth Circuit's decision is expected soon, so stayed tuned for further developments.