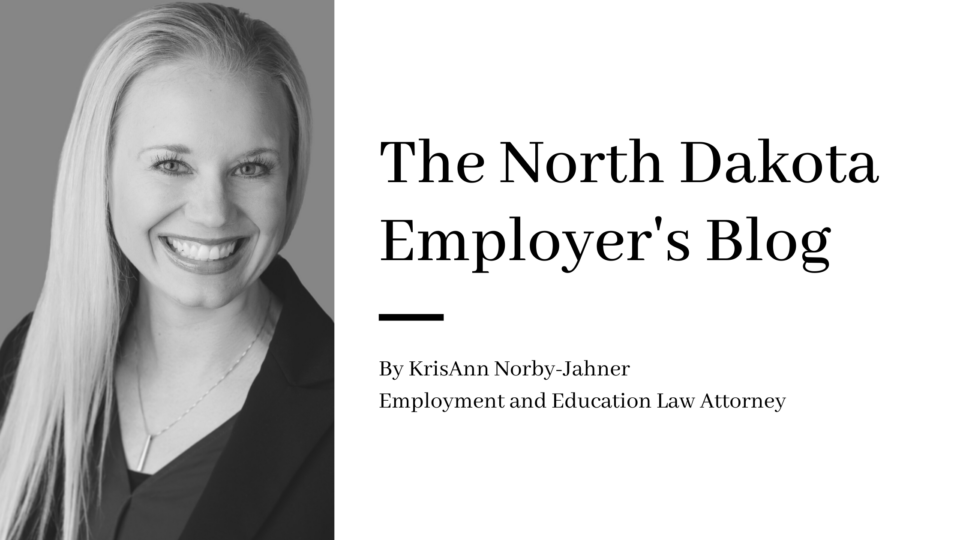 On November 29, 2021, a federal judge in Missouri temporarily ordered that the Centers for Medicare & Medicaid Services (CMS) stay implementation and enforcement of its interim rule requiring health care settings that participate in Medicare and Medicaid programs to mandate COVID-19 vaccinations. The temporary stay is applicable to healthcare settings in ten states, including North Dakota, until there is further judicial review of whether CMS has the authority to implement the requirement. This means that the December 6, 2021 deadline (by which healthcare staff needed to receive their first vaccination dose) and the January 4, 2022 deadline (by which healthcare staff needed to complete the primary vaccination series) are both temporarily stayed in North Dakota. CMS issued a statement that it is reviewing the ruling, adding that unvaccinated healthcare staff pose a threat to patient safety.
In the meantime, healthcare settings subject to the CMS rule should continue preparing for compliance in the event the stay is lifted with short notice. Preparation could include moving forward with a mandatory COVID-19 vaccination policy, modifying that policy, or temporarily halting that policy. Healthcare settings that move forward with mandatory vaccination policies should work closely with legal counsel to review their exemption request procedures to ensure compliance with new North Dakota state law (as outlined in our previous Blog on HB 1511). Earlier this month, the North Dakota legislature passed HB 1511, whereby if an employer or contractor requires an employee, prospective employee, or independent contractor in N.D. to be vaccinated against COVID-19 as a condition of employment or a term of a contract, the employer or contractor must consider exemption requests based on:
Proof of COVID-19 antibodies (valid for 6 months after antibody test);
Periodic COVID-19 tests;
Certificate from a licensed medical provider stating physical condition of individual is such that immunization would endanger life or health of individual; or
Certificate from the individual stating his/her religious, philosophical, or moral beliefs are opposed to such immunization.
These requirements do not apply to the extent an employer must comply with federal law, rules, or guidance relating to requirements for COVID-19 vaccinations. However, while the CMS rule is temporarily stayed, healthcare settings that maintain mandatory COVID-19 vaccination policies should work with legal counsel on processing exemption requests in compliance with state law.