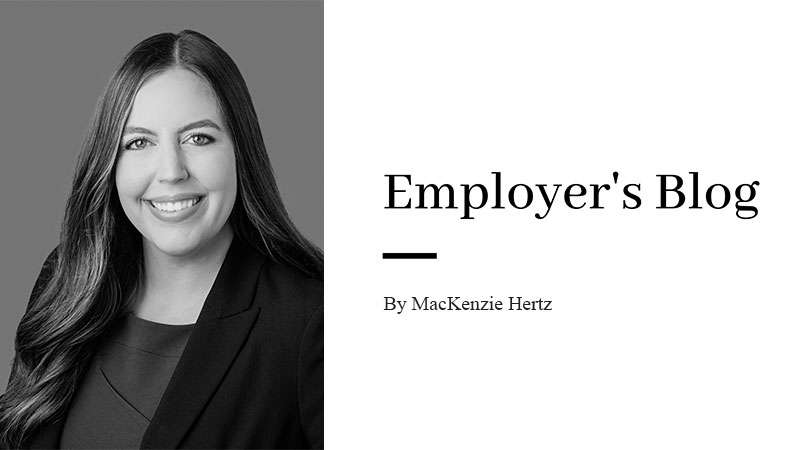 The Pregnant Workers Fairness Act ("PWFA") went into effect this week on June 27, 2023.  The PWFA, which applies to employers with 15 or more employees, requires employers to provide "reasonable accommodations" for a worker's known limitation related to pregnancy, childbirth, or a related medical condition, unless the accommodation would cause the employer an "undue hardship."
Of course, the Pregnancy Discrimination Act of 1978 ("PDA"), amending Title VII of the Civil Rights Act of 1967, already prohibits pregnancy discrimination, and the Americans with Disabilities Act of 1990 ("ADA") requires reasonable accommodations to employees with conditions related to pregnancy that qualify as a disability. However, these laws do not cover many common pregnancy-related conditions, particularly since pregnancy, itself, is not a disability under the ADA.
The PWFA seeks to fill the gaps in protection under the PDA and ADA by requiring reasonable accommodations for pregnancy-related conditions, regardless of whether they qualify as a disability.  In addition, unlike the ADA, the PWFA covers employees who cannot perform the essential functions of their job with a reasonable accommodation, provided that their inability to do so is temporary.
The United States Equal Employment Opportunity Commission ("EEOC") has answered many frequently asked questions about the new law (https://www.eeoc.gov/wysk/what-you-should-know-about-pregnant-workers-fairness-act) (which provides examples of possible reasonable accommodations for pregnant workers, such as the ability to sit or drink water, receiving closer parking, allowing flexible hours, receiving appropriately sized uniforms and safety apparel, additional break time to use the bathroom, eat, and rest, allowing leave or time off to recover from childbirth, and being excused from strenuous activities and/or activities that involve exposure to compounds not safe for pregnancy).  In addition, the EEOC has revised the "Know Your Rights" poster to include information about the PWFA's protections (https://www.eeoc.gov/poster).  However, the EEOC has yet to issue or propose regulations for carrying out the law.
Now that the PWFA is officially in effect, employers should ensure their accommodation policies comply with the new law.  They should also train supervisors and human resources departments about the PWFA's requirements and to recognize accommodation requests under the PWFA. Employers should consider reasonable accommodations on a case-by-case basis, which might include something as simple as allowing time to sit and drink water or something as involved as temporary reassignment.  For more information, reach out to a member of the Vogel Law Firm's Employment and Labor team.
MacKenzie Hertz, Employment and Labor Law Attorney