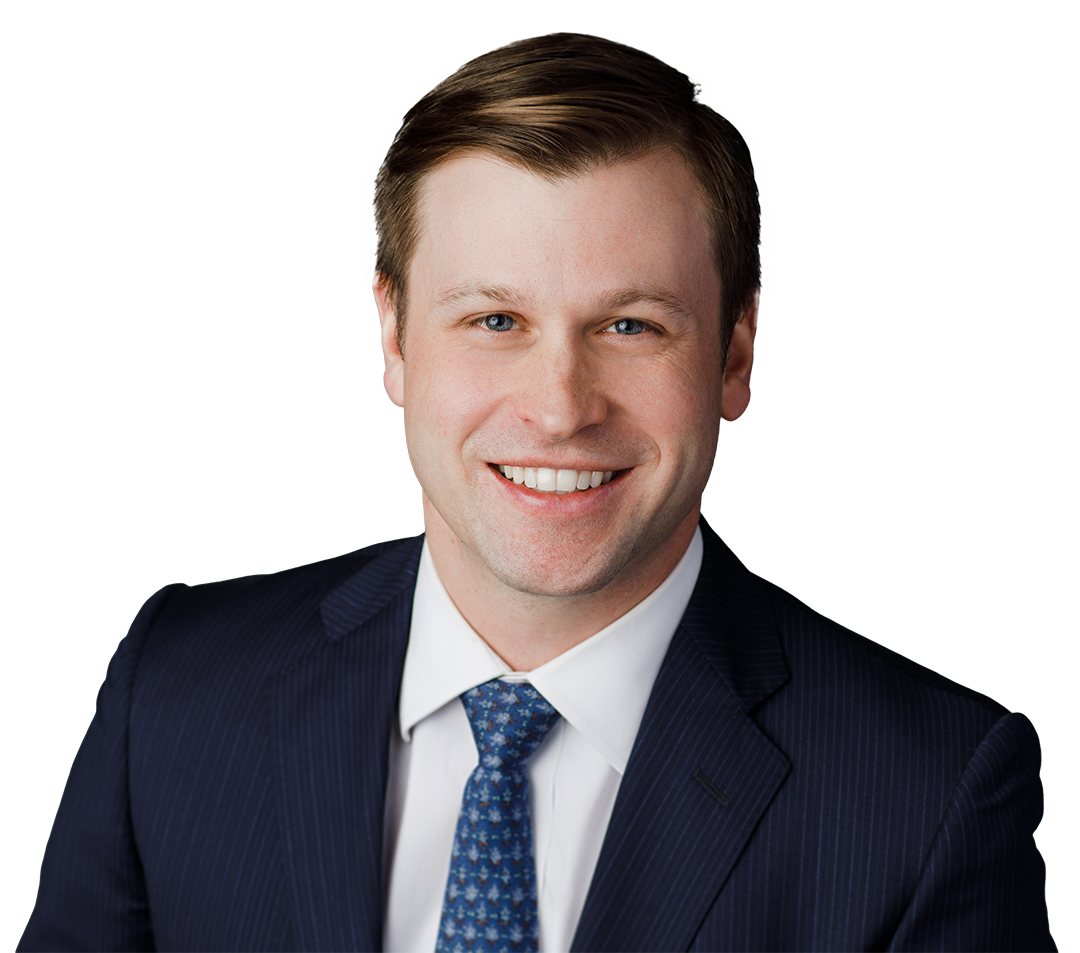 R.J. is a shareholder in Vogel Law Firm's Bismarck office. R.J. helps his clients navigate all aspects of business-related disputes. He regularly litigates on behalf of his clients in state and federal courts and in arbitration, and is licensed to practice law in North Dakota, South Dakota, and Texas.
R.J.'s clients come from a variety of industries, including construction, insurance, oil and gas, real estate, transportation, manufacturing, and environmental. R.J. has developed a particular emphasis in problems involving construction projects, real estate, and disputes between owners of closely-held businesses.
R.J. works hard to ensure his clients understand the litigation process and are involved in strategy and decision-making each step of the way. He is heavily involved in, and responsible for, all aspects of his cases, from initial client contact through the pre-trial discovery process, motion practice, oral argument, mediation, trial or arbitration, and appeal.
R.J. has established a track record of success for his clients in high-stakes disputes. He has skillfully handled disputes involving construction and design defects, OSHA, construction project payment issues and liens, property damage, ownership and control of closely-held business entities, breach of contract, negligence, breach of fiduciary duty, fraud, eminent domain, land partition, and political questions.
In addition to his litigation practice, R.J. helps his construction industry clients draft and negotiate contracts and advises them on how to handle the variety of issues that tend to arise during complex construction projects.  R.J. works to stay up-to-date on legal developments impacting his construction industry clients so he can provide them with the best advice. R.J. speaks on construction law issues to industry groups, and he is a member of the American Bar Association Forum on Construction Law and Associated General Contractors of North Dakota.
R.J. has been honored as a Super Lawyers "Rising Star" and as an Associate Fellow in the Construction Lawyers Society of America. R.J. graduated from Duke University with a B.A. in Public Policy and earned his J.D., with honors, at Southern Methodist University School of Law.
Honors and Distinctions
Great Plains Rising Stars®, Thomson/Reuters, 2015 – 2023
Fellowship of the Construction Lawyers Society of America

"The Best Lawyers in America; Ones to

Watch,"

In Commercial Litigation, Construction Law, Oil and Gas Law, and Real Estate Law, Woodward/White, 2024

 
Memberships
State Bar Association of North Dakota
State Bar of Texas
The Big Muddy Bar Association
American Bar Association, Forum on Construction Law
Judge Bruce M. Van Sickle American Inn of Court
Associated Builders and Contractors
Publications
Ripe, Riper, Ripest? The Ninth Circuit's Decision in Addington v. U.S. Airline Pilots Association Sets a Misguided Ripeness Standard in Duty of Fair Representation Claims , 76 J. Air L. & Com. 127, 2011
Presentations
Getting Paid and Resolving Disputes, Sterling Education Services, August 24, 2016
OSHA Inspections and the Aftermath, ND Solid Waste and Recycling Association, September 12, 2019
Contract Drafting and Risk Management for Engineers: 12 Provisions You Need to Know, American Council of Engineering Companies of North Dakota Spring Conference, May 11, 2022
Nuts and Bolts of Bidding Public Projects and Show Me the Money! Associated General Contractors of North Dakota, December 6, 2022
Admitted to Practice
North Dakota
Texas
South Dakota

EXPERIENCE THE VOGEL LAW FIRM DIFFERENCE
Quality legal service starts with contacting us. Call 800-677-5024 or submit the form to request a consultation.