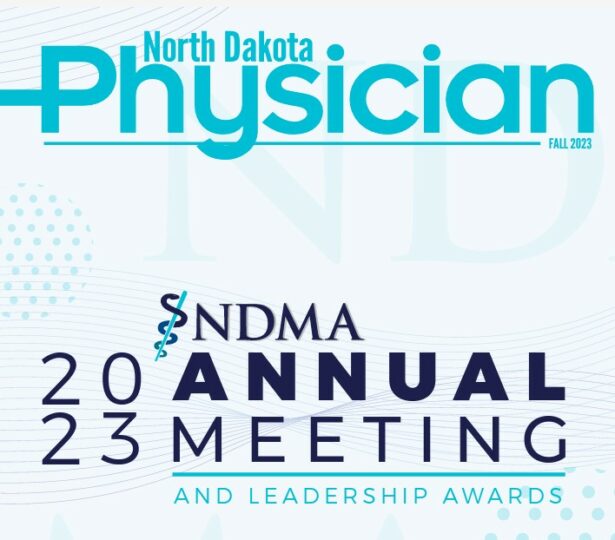 Physician recruitment throughout North Dakota can be a major challenge. International Medical Graduates (IMGs) play an important role in addressing this challenge. Immigration programs like the Conrad State 30 J-1 waiver program offer support to employers seeking to recruit an IMG physician. Employment lawyer KrisAnn Norby-Jahner asks her law partner and immigration lawyer, Michelle Scimecca, top questions a healthcare employer may have when considering immigration sponsorship and recruitment opportunities.
Q1 – KrisAnn: What challenges do employers face when they decide to provide physician immigration sponsorship for the first time?
A1 – Michelle: Several federal agencies are involved. Each federal agency plays a specific role. For example, the U.S. Department of Labor confirms fair wages/working conditions. The U.S. Citizenship and Immigration Services processes immigration benefits, such as ultimately approving a J-1 waiver, granting H-1B nonimmigrant status, and processing requests for U.S. Permanent Residence based on an immigrant visa petition. The U.S. Department of State serves as the official sponsor for a J-1 waiver and oversees all U.S. Embassies abroad, where visa stamps are issued, granting admission to the U.S. At the state-level, the North Dakota Department of Health's Primary Care Office, in partnership with the Center for Rural Health in North Dakota, administers the Conrad State 30 J-1 waiver program for the state.
Physician immigration matters require coordination between several programs. Employers generally invest in legal assistance from an immigration attorney for this process.
Q2 – KrisAnn: What does a J-1 / J-1 waiver really mean?
A2 – Michelle: J-1 is a nonimmigrant visa category. Depending on the J-1 program, a foreign national coming to the U.S. can incur a 2-year requirement to return to the country of residence. A waiver of the requirement provides an exception to the 2-year requirement, allowing a foreign national to pursue additional U.S. immigration benefits without the immigration impediments connected to the 2-year requirement.
Next year (2024) will be the 30th anniversary of the Conrad State 30 J-1 waiver program. This program allows each state department of health to support an employer's request for IMG placement with the minimum of a 3-year, full-time employment commitment. Many IMGs who come to the U.S. for post-graduate medical training programs enter in J-1 nonimmigrant status, incurring the 2-year requirement. The Conrad State 30 J-1 waiver program grants a waiver of the 2-year requirement in exchange for the physician's commitment to provide patient care deemed to be in the public interest.
For many employers and IGMs, the Conrad State 30 J-1 waiver program provides a win for both parties.
Q3 – KrisAnn: What does H-1B really mean?
A3 – Michelle: H-1B is another nonimmigrant visa category. H-1B sponsorship is a visa petition by an employer for a professional to work exclusively for the petitioning employer, in the occupation and location(s) designated by the employer's petition.
IMGs who receive a Conrad State 30 J-1 waiver promise to work in H-1B nonimmigrant status for a minimum of 3 years to receive the J-1 waiver. Completion of the 3 years clears the way for the physician to go through the process to become a U.S. Permanent Resident.
Q4 – KrisAnn: What is visa retrogression and why does it matter?
A4 – Michelle: To become a U.S. Permanent Resident, an immigrant visa is needed. Immigrant visas are numerically limited based on the category the petition falls under and the IMGs country of birth.
There is a substantial wait for an available immigrant visa for IMGs in certain countries with a higher influx (present and historical) of applicants. This wait time is referred to as visa retrogression.
For example, the result of visa retrogression is a decade+ wait for IMGs from India to receive an immigrant visa to complete the process to become a U.S. Permanent Resident.
In light of visa retrogression, (note: all employment-sponsored immigrant visa categories, regardless of country of birth, have visa retrogression in August 2023), it is important for health care employers to be aware of this wait and to strategize to secure U.S. immigration benefits that support the IMG, as well as family members, due to the extended waiting period.
KrisAnn Norby-Jahner & Michelle Scimecca, Employment and Labor Law Attorneys