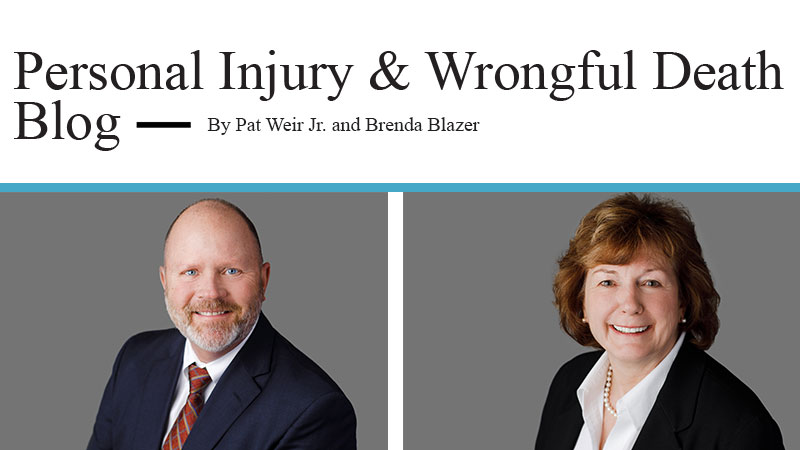 After many years of practicing law exclusively in the areas of personal injury and wrongful death, we are frequently asked the same types of questions, so we put together short answers to many of those questions for your convenience. This is not meant to replace a free personal consultation to discuss your case but only an overview of what may be on your mind today.
Most importantly, you should understand that if you or a loved one is suffering from an injury or have had a family member killed in an accident and you now have questions regarding a potential claim, you are not alone.
The Vogel Law Firm provides full-service personal injury and wrongful death representation across North Dakota and Minnesota, and we often hear the following questions related to personal injury and wrongful death cases:
What Types Of Damages Are Available?
In a personal injury or wrongful death claim, the law allows you to recover money damages. The money awarded in these claims is meant to compensate you for your losses, and they include such things as lost wages from work, the cost of medical and funeral expenses, general money damages for your pain and suffering, grief, and loss of enjoyment of life, among other things.
How Much Is The Average Case Worth?
Injury and wrongful death awards vary case by case. The extent of the injury, financial losses, future financial losses, age and family status of the decedent, and other relevant factors all affect your case value. Each case will have its own unique worth.
What If I Was Partly At Fault For The Accident?
In North Dakota and Minnesota, if you are partly at fault for causing the accident, but the other party was more at fault than you, you have a claim that should be investigated and pursued.
How Long Will It Take To Settle My Claim?
The timeframe for your claim will vary. Some settlements take several months, whereas some may take years – which is why starting a claim by contacting us as soon as possible is always in your best interest.
Will My Personal Injury or Wrongful Death Claim Go To Trial? 
Most parties will try to avoid a trial, if possible. We will do everything in our power to make an efficient, out-of-court settlement for you, but we will take your case where it needs to go to ensure your maximum compensation – including a trial.
Do I Have A Personal Injury or Wrongful Death Case?
For a personal injury or wrongful death case to be successful, there must be proof that the party/parties responsible for your injury or the loss of a loved one was negligent and that your injury or the death of a loved one was a direct result of that negligence. We can evaluate your claim and determine whether you have a case. Again, it would be smart to contact our office as soon as possible.
Still Have Questions? Give Us A Call
Reach out for a consultation by calling 701-237-6983 or by sending us a message via our contact form.
Pat Weir Jr. and Brenda Blazer, Personal Injury and Wrongful Death Attorneys